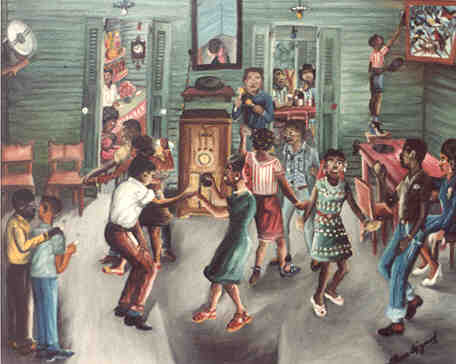 19. Cabaret_
c1972 (24x30)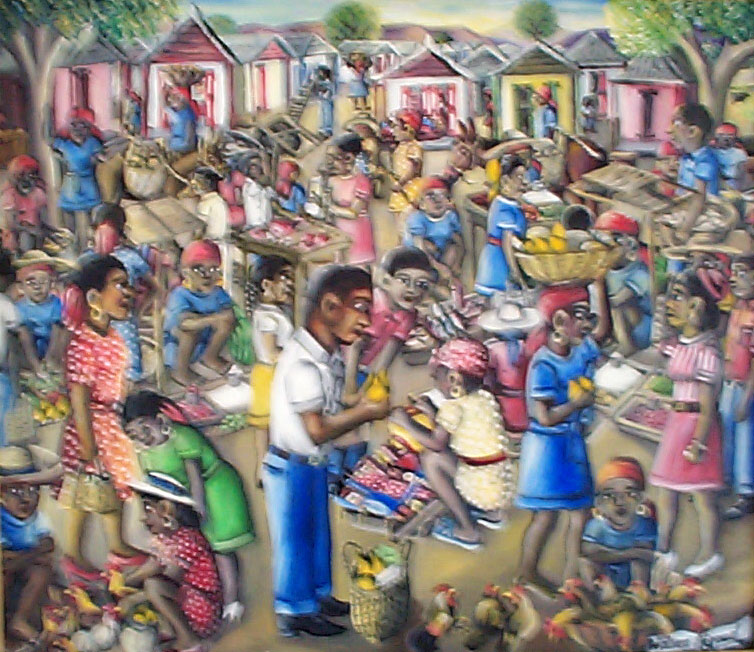 51. Marché
c1979 (20x24)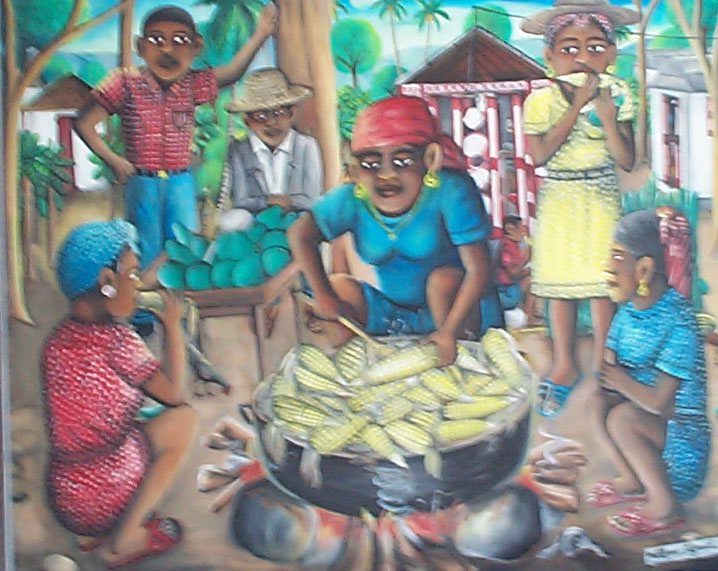 141. Vendeuse de mais
c1991 (24x30)
Wilson Bigaud is another of Haitian art's big names.
He was discovered by Dewitt Peters as early as 1946; he studied with the legendary Hector Hyppolite, for whom he mixed paints. In 1950 one of the then teenager's works — a Paradise terrestre similar to the one right and below — won second prize at an international exhibit in Washington, D.C.; it is now in New York's Museum of Modern Art. The same year he completed his Marriage at Cana, one of the finest of the famed Episcopal Cathedral murals, and later two additional murals, Heaven and Hell.
Bigaud does mostly scenes of everyday life. If not so technically polished — as, say, the works of Yves Michaud — they are both imaginative and highly distinctive. Anyway, unlike Michaud, Bigaud is entirely a self-taught artist.
Two of Wilson's many other renderings of Paradise, the subject of his 1950 masterpiece, may be seen by clicking on the thumbnail (right). The artist has, as well, often painted market scenes similar to Marché and Vendeuse and also occasionally carnaval revelers — including himself — in costumes much like those in Groupes de carnaval. There are usually, however, subtle differences: no two I've seen are exactly the same. (Many other artists, including some who are both accomplished and celebrated — see Gérard Valcin — do make almost exact copies of their own work — over and over and over again.)
Hospital Scene, an undated work, was obtained from a gallery in Florida. Unlike most of my other Bigauds -- except Cabaret and Groupes de carnaval -- it is not a scene or theme Bigaud did again and again.
Having suffered from acute depression most of his life — a condition that may be reflected in the haunted eyes of many of his figures — Bigaud endured a series of nervous breakdowns between 1957 and 1961. He then retired from the Port-au-Prince art scene, continuing to work in Petit-Goâve, a provincial own devastated by the 2010 earthquake, the year of Bigaud's death. (With Prêféte Duffaut, Bigaud was the last surviving member of those known as 'first generation' Haitian artists.)
Though nothing he did after his breakdowns matched the masterpieces of his youth, everything Wilson Bigaud did was interesting.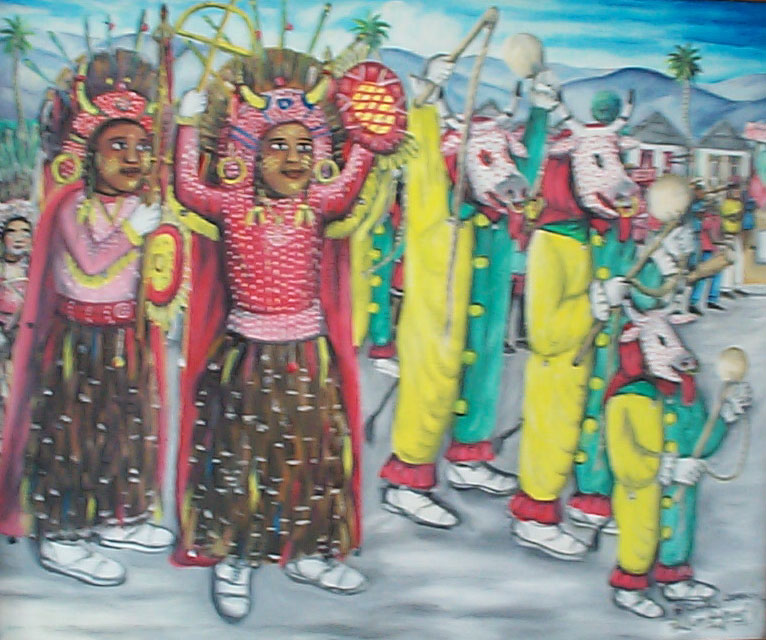 174. 'Groupes de carnaval'
c1999 (24x30)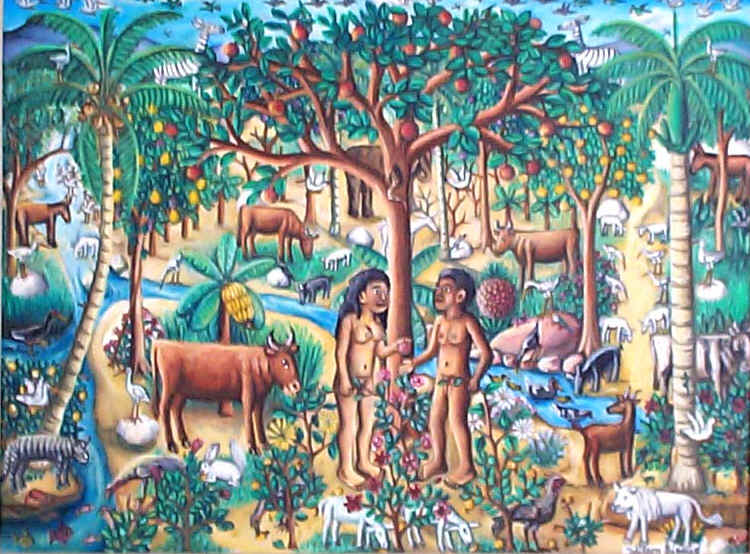 202. Paradise terrestre
c1983 (24x32)


248. Hospital Visit
n/d (20x28)