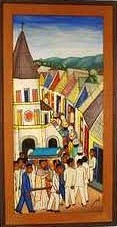 255. Sunday Procession
1949 (27x12.75)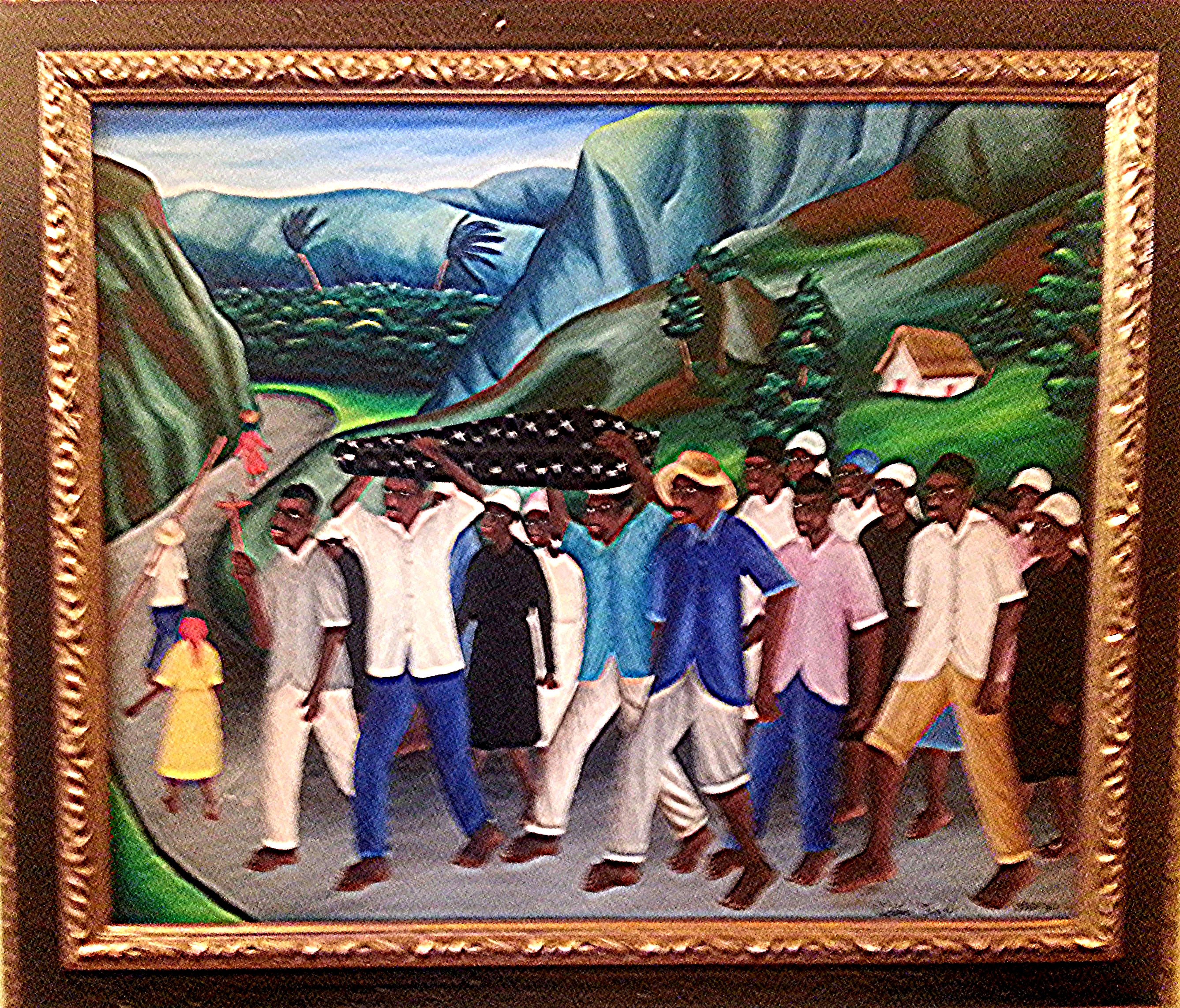 262. Funeral Procession
1954 (20x24)

In most assessments of Haïtian painting, Castera Bazile ranks with the country's four or five greatest artists — with Hector Hyppolite, Philomé Obin, Rigaud Benoit, and

J-E

Gourgue.
At the opening of the Centre d'Art in 1944, Bazile, born in the southern town of Jacmel, was hired as a houseboy. Seeing the work of Obin and others, he was inspired to begin painting. The Centre's founder, DeWitt Peters, recognized his talent immediately and Bazile's work was soon selling well and winning prizes.
Bazile painted three murals in the now ruined Episcopal Cathedral, including (with Obin and Benoit) one of the three that stood behind the high altar. Another of his works, 'The Baptism of Jesus,' is the only large mural to have escaped the 2010 earthquake in fairly good shape.


S

unday Procession

is said to be a sort of blueprint for one of Bazile's murals in the Episcopal Cathedral.


F

uneral

Procession is a famous work that has been widely exhibited.
Au Marché is the finest of the several market scenes in my collection.
Bazile's future could not have seemed brighter when, in 1964, he was diagnosed with tuberculosis. In little more than a year he was dead.
Castera Bazile's work is in New York's Museum of Modern Art, other museums, and most important private collections of Haïtian art.